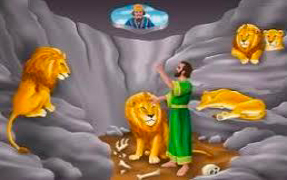 Place: Babylon
When you commit to obey God, expect that commitment to be tested.
Stand for God and watch Him intervene on your behalf.
When possible, believers cooperate in a hostile world, but we cannot compromise the truth of God.
God calls us to obey Him and shine for Him in the world.
God uses our skills and knowledge for His glory as we yield our heart to Him.
The wisdom if God is superior to the practices of the world.
God has placed you where you are for a reason, so trust in Him.
CLASSES FOR ALL AGES 9:30-10:30 a.m.
January 2018: Unit II- A Living Faith in God
7: Living Your Convictions (Daniel 1)
14: No Matter the Cost (Daniel 3)
21: A Cry for Help (Daniel 9)
28: Strength when You Need It Most (Daniel 10)